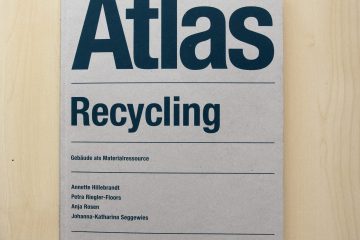 Buildings as sources of materials
How is it possible to keep the immense deposits of raw materials in buildings "active" and realise environmentally sustainable buildings
in the long term? Besides "sufficiency, consistency and efficiency", this goal implies the intelligent use of resources, the recyclability of
structures, circular construction methods that reuse decommissioned materials; in short, "urban mining." This poses a significant challenge
for architects and engineers, requiring them to rethink the planning and execution of building construction. The publication "Manual of
Recycling– Buildings as a source of materials" provides the necessary expertise for the associated paradigm shift in the construction sector.
In addition to successful project examples, this comprehensive and detailed guide provides in-depth explanations on calculation methods
and tendering aspects.
Some main topics of the content are:
– Recyclable construction
– Urban Mining – resource city and buildings
– Structures that can be dismantled
– Design and design methodology in the life cycle
– A detailed guide of relevant construction component connections
We are faced with a major challenge that represents a society-wide, global necessity. We see this as an opportunity to take a new,
concept-based architectural stance that puts a new sense of responsibility at the forefront of every aesthetic debate.
www.shop.detail.de/de/atlas-recycling.html